2015 Dalian Spring Housing Fair · Sanding Spring Huidong Bincheng
---
On April 10, 2015, the Dalian Spring Housing Trade Conference was held in Dalian World Expo Plaza. With the introduction of new policies on real estate, this session of the Real Estate Fair once again provides a great opportunity for home buyers to buy.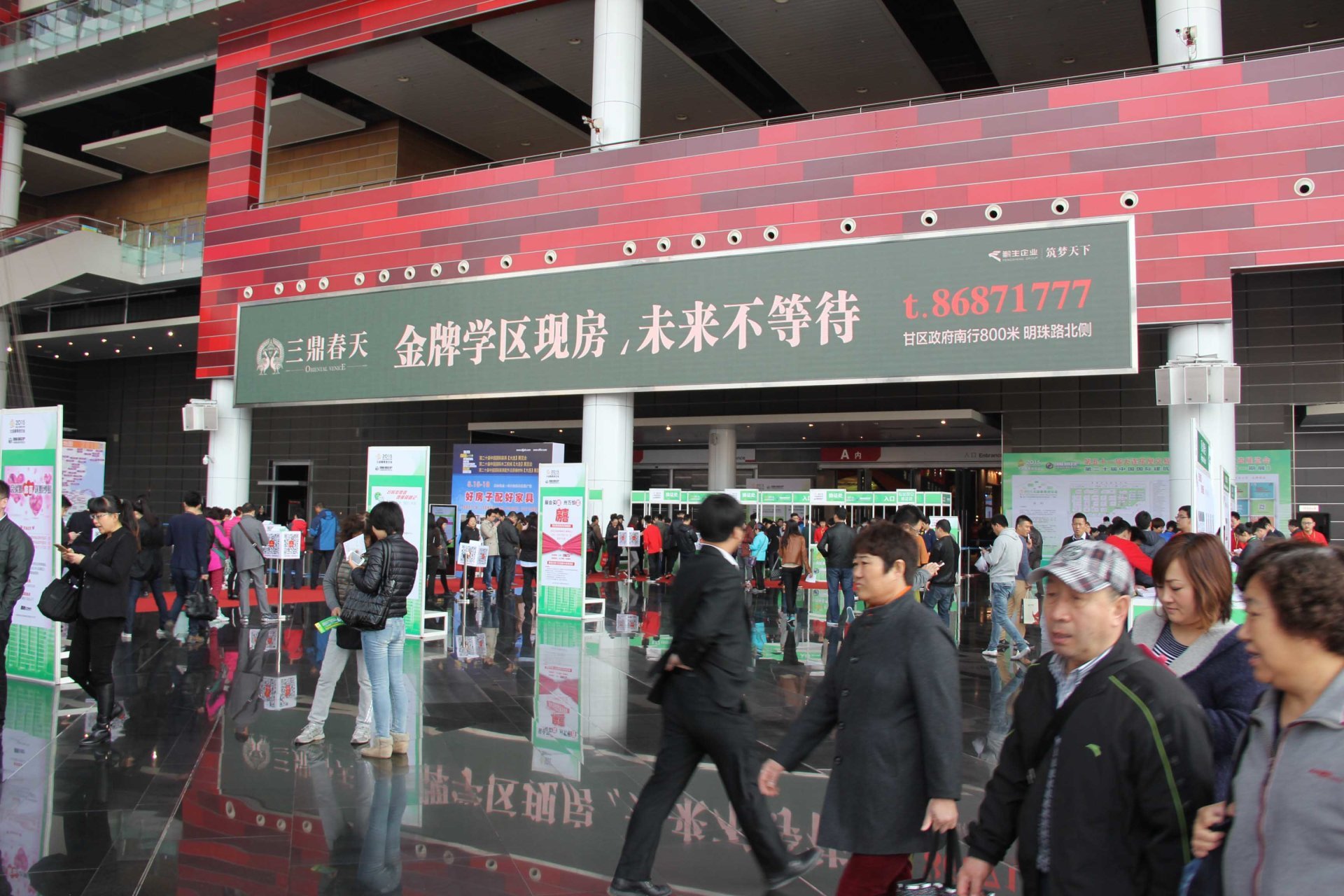 This time, Pengsheng Enterprise participated in the exhibition with the full dress of the Sanding Spring Project, and entered booth A26 of the Expo Plaza. During the period, famous bands were invited to play and sing with passion, and European beauties in classical palace dresses and animated popular dolls "Dabai" gave their help, adding highlights to the scene. The most eye-catching one is the WeChat red envelope fight, which launched the whole WeChat red envelope distribution event, and also sent exquisite gifts, which pushed the enthusiasm of the people to the climax time after time.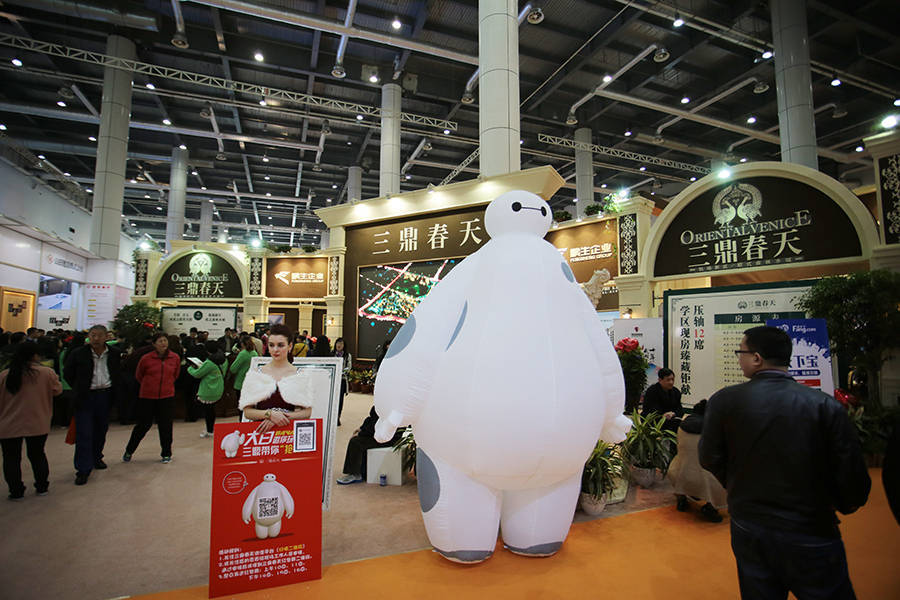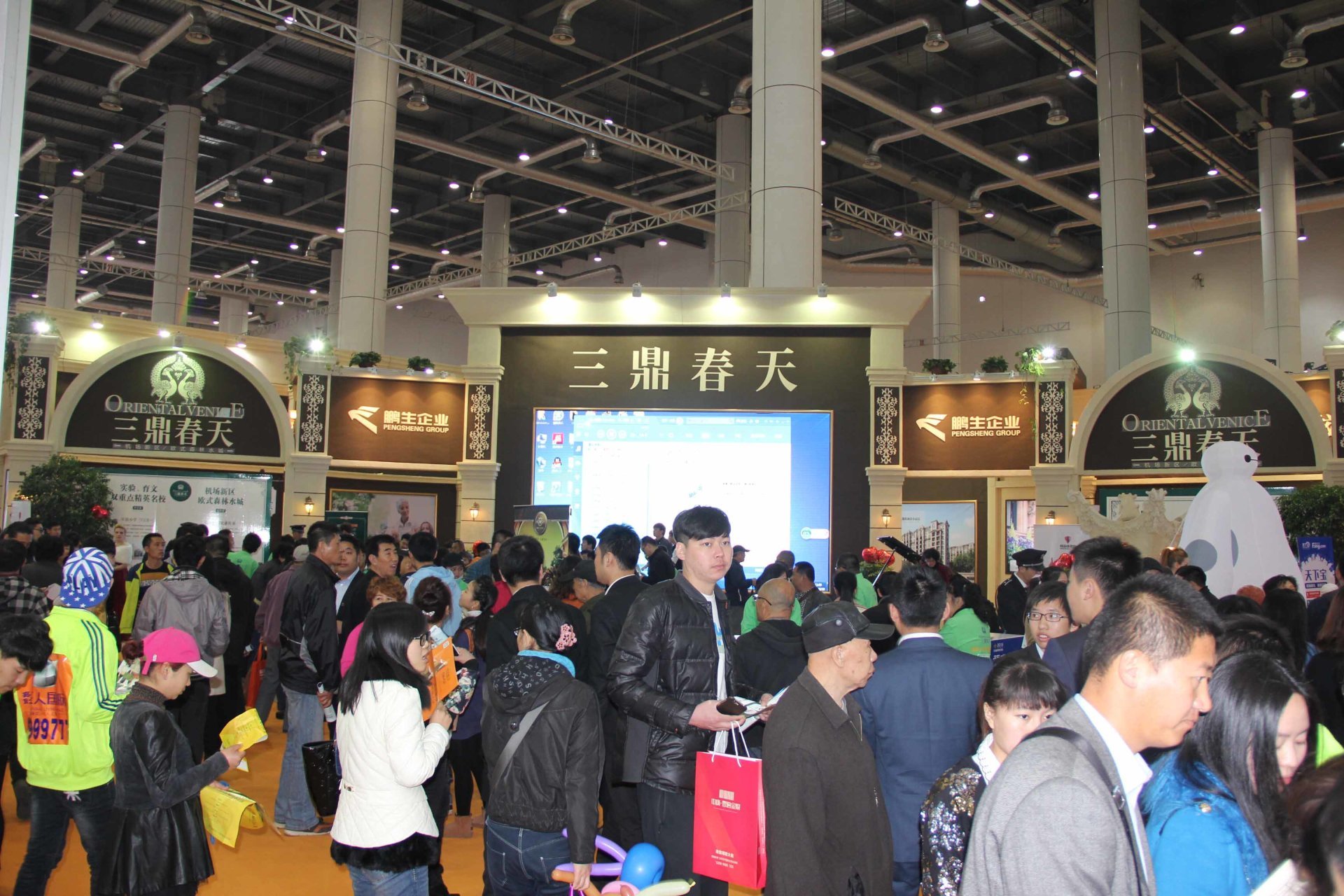 At this exhibition, the unique European style of forest and water system architecture of the Sanding Spring Project complements the cultural and artistic landscape of the double key school districts in the central city, attracts many buyers to come to inquire, and constantly sets off a subscription boom. The scene is extremely warm, which meets the people's purchase needs to the maximum extent, and also makes Sanding Spring one of the most competitive boutique houses in this housing fair.